As an eating disorder clinician, when asked about Ozempic and other GLP-1s by your clients with diabetes or prediabetes... do you feel prepared for these discussions? Or are you lost in a cloud of confusing hype?
This webinar for dietitians (as well as therapists, physicians, diabetes educators, and more!) helps you weed through it all and get down to the facts so you can ethically and confidently collaborate with your patients and clients on this topic from a weight-inclusive and fat positive perspective.
Includes discussions about functions of GLP-1s, side effects, safety, discussing meds with clients, and more.
This masterclass focuses on the use of GLP-1s in diabetes care specifically.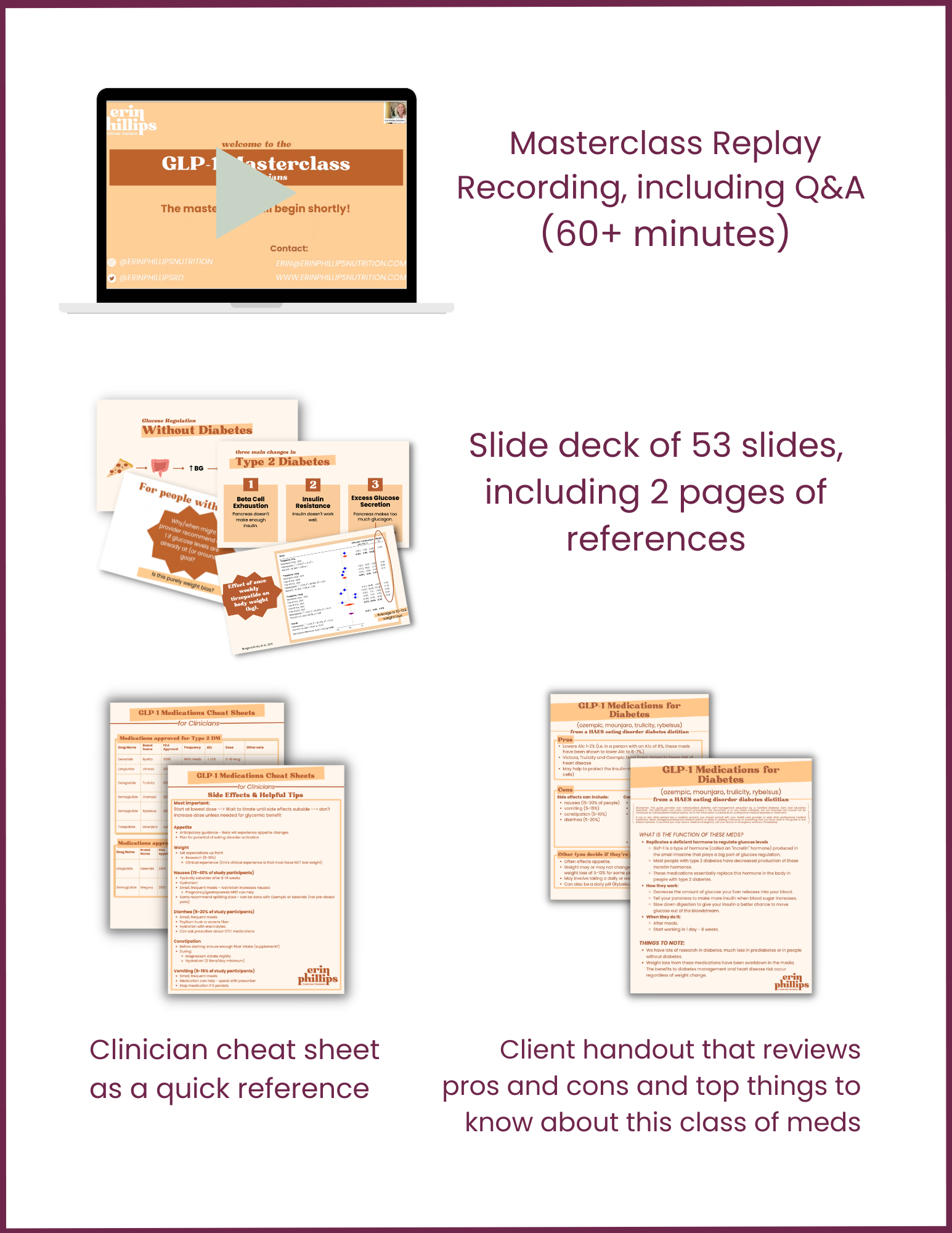 Masterclass replay recording, including Q&A (60+ minutes total)
Slide deck (53 slides!), including two full slides of references
Clinician cheat sheet for you to use as a quick reference.
Client handout that explains how these medications work, pros and cons of GLP-1s, and top things to know about this class of meds, written for the public.

Masterclass Outline
Function of GLP-1 Meds
Available Medications for Diabetes as well as those for weight loss
Clinical Indications
What About Weight?
Side Effects & Helpful Tips
Case Studies
Q&A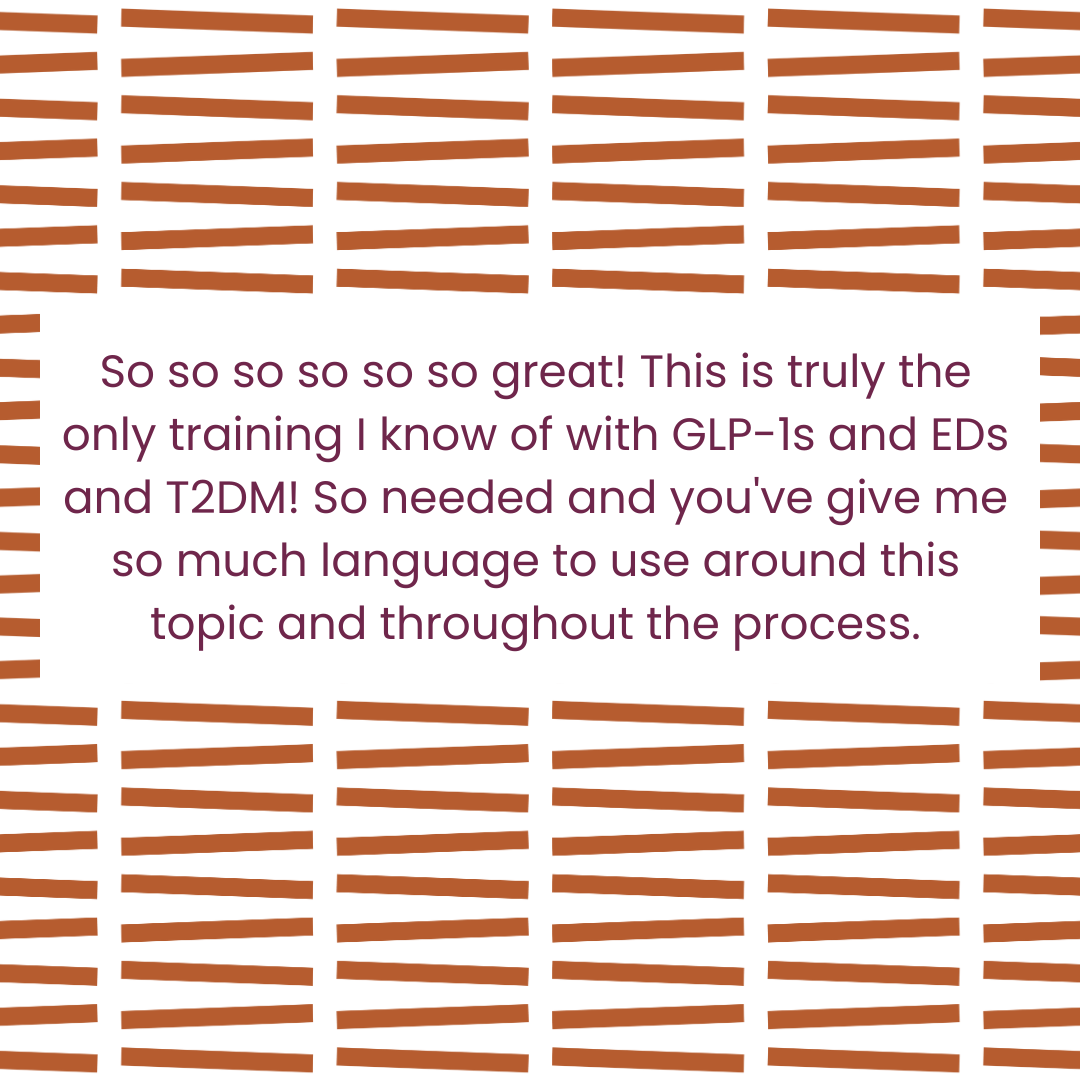 Testimonial from Live Masterclass Participant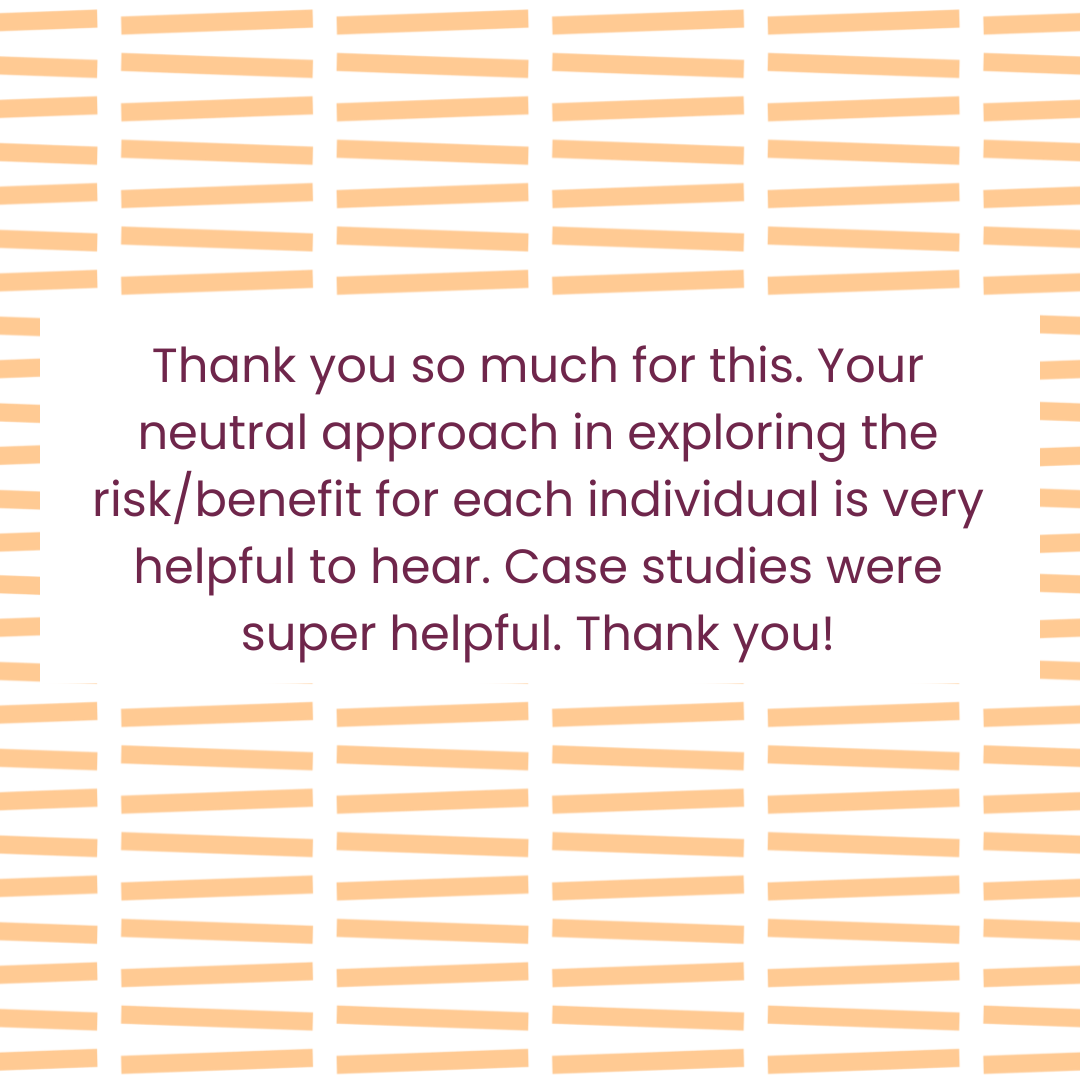 Testimonial after watching the recording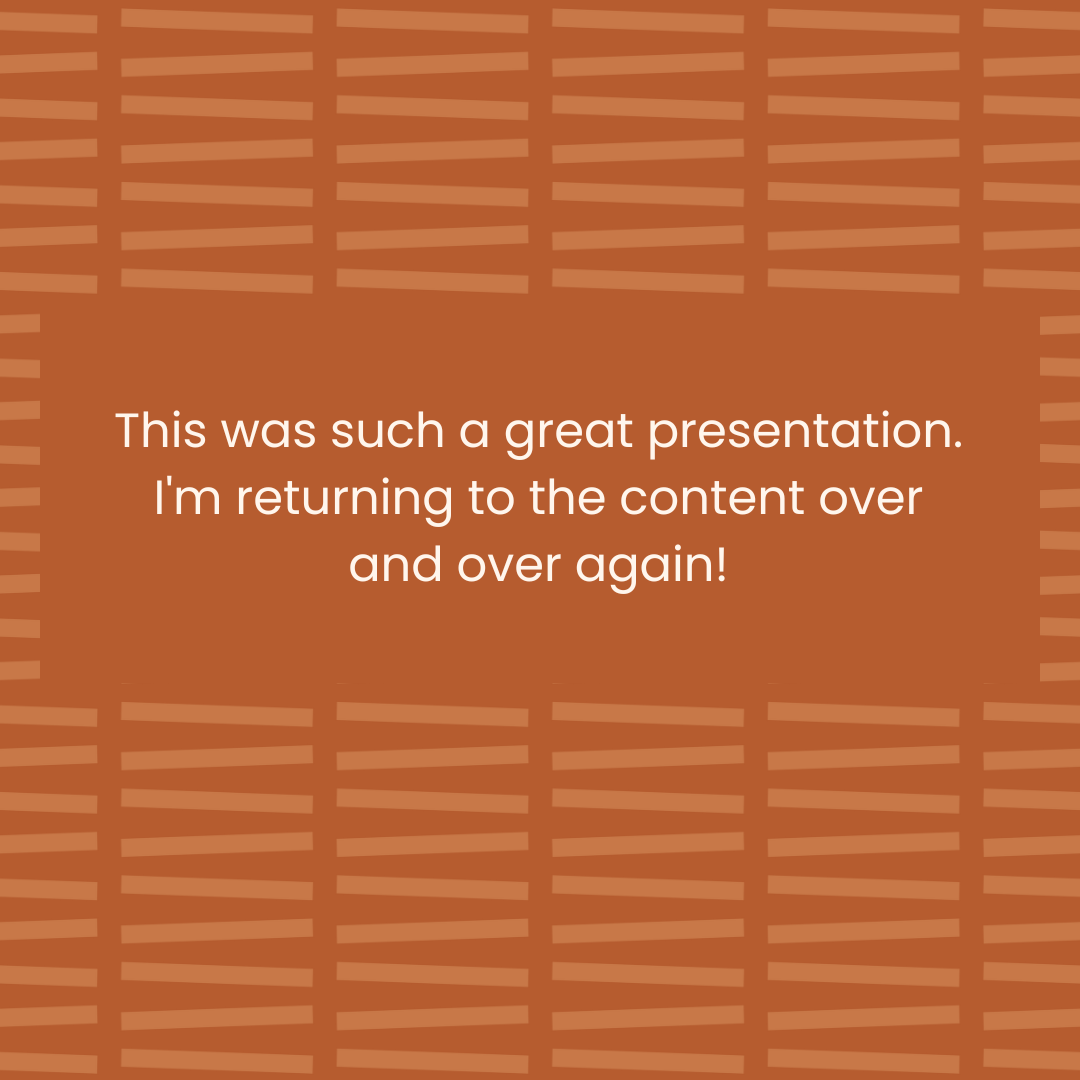 Testimonial from Live Masterclass Participant

A Peek Inside:
Available in days

days after you enroll

Masterclass Recording
Available in days

days after you enroll

Handouts for Clinicians and Clients
Check your inbox to confirm your subscription
Webinar for dietitians, dietitian supervision, eating disorder courses, webinars for dietitians, diabetes medication and weight loss, dietitian diabetes educator, continuing education for dietitians, intuitive eating diabetes, anti diet diabetes